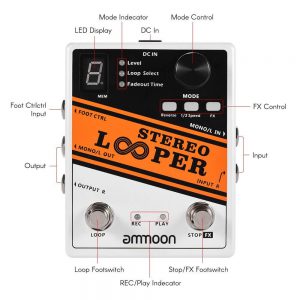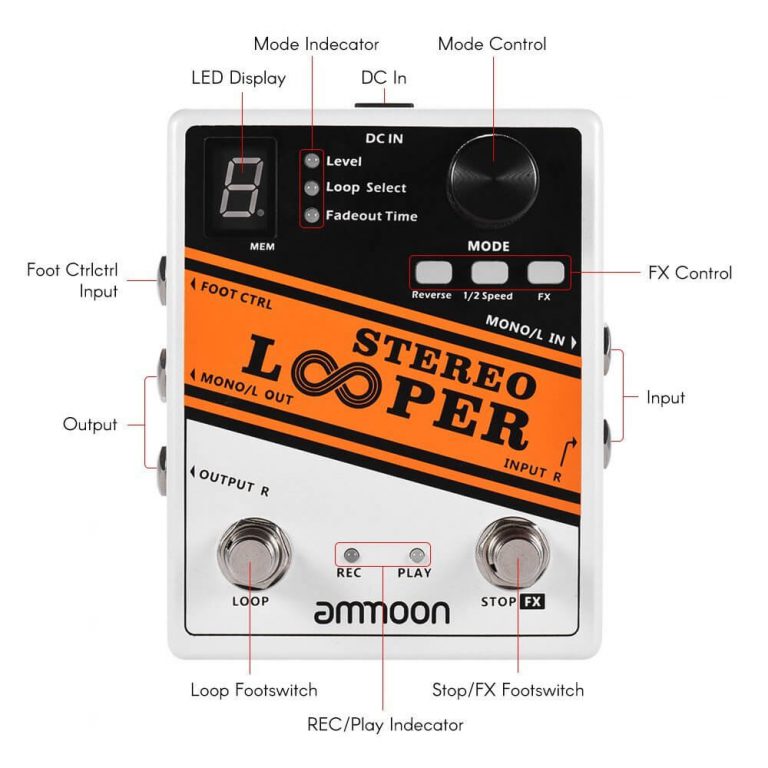 Here's another cool looper pedal and other fine product from Ammoon. The Ammoon Stereo Looper Guitar Effect Pedal has 10 Independent loops with 10 minutes recording time and unlimited overdubbing. The true stereo connections allow looping of 2 separate instruments simultaneously. Reverse, 1/2 speed, undo/redo and fadeout effects all easily controlled via the dual footswitches. A footswitch can be added via the ext input for even more hands-free control.
Overall it's a cool looper with a cool vibe. Perfect for practice, songwriting, and live performance.
Ammoon Stereo Looper Review Overview:
Cool Features:
LOOP footswitch for activating RECORD, DUB(record and add an extra layer to you loop) and PLAYBACK operations;
STOP/FX footswitch for stop, clear and FX functions;
REVERSE–playback your loop in reverse;
1/2 SPEED–playback your loop at half the speed it was recorded.
Where to Buy:
Buy the Ammoon Stereo Looper on Here.
Related Posts:
Xvive & Donner Review – many cheap guitar pedals, guitar wireless system, ukuleles and more. (that's cheap as in less expensive.)
Comments:
Any suggestions or questions? or just want to say hi, feel free to leave a comment below. And if you like this post, please like it on Facebook, Twitter, G+ or other social networks.
SaveSave