Music
Written & Produced by Greg Kocis
Cage Cafe is the recording name of New York City based producer, songwriter, and multi instrumentalist Greg Kocis.
Cage Cafe sound is a combination of various genres, and has been described as an eclectic blend of indie rock & alternative pop. Greg writes, produces, mixes, and plays most of the instruments. More Info at CageCafe.com
Blog
The Loop Locker offers exclusive access to some of the world's top musicians loops tutorials. The Loop Locker records the world's best musicians in the world's top studios and brings their groove, sample packs, and musical DNA straight into your production.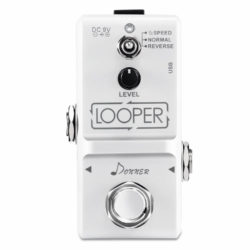 The Donner Tiny Looper Pedal is well built, and works great. The small size of these nano pedals makes it easy to fit into any pedal board or keep on the floor for quick looping/songwriting ideas.
Previous
Next