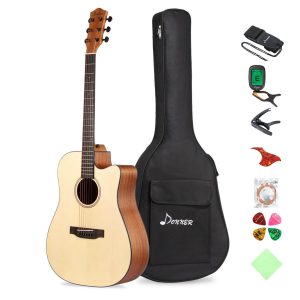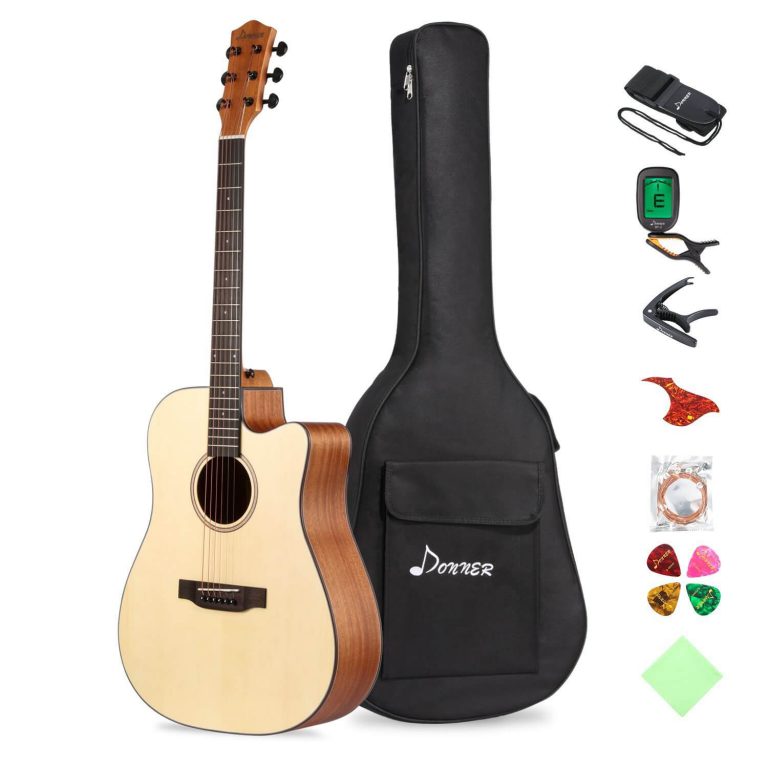 I've been buying Donner's inexpensive guitar pedals and Ukulele's on Amazon for almost a year now, so I just excited to see them release their first full-size acoustic guitar. The Donner DAG-1C Beginner Acoustic Guitar is a full size, 41″ cutaway guitar bundled with a gig bag, tuner, capo, 4 picks a strap and an extra set of string. The DAG-1C is marketed for beginners, but I think a lot of seasoned guitar players will really enjoy this as well.
Donner Beginner Acoustic Guitar In Short:
Awesome beginner guitar and for non-beginners alike. I got this as an inexpensive guitar to play around with, take to the park, do so home recording, play live and more.
What I Like:
Sounds good with full body and cutaway for easy playing of higher notes.
 Stays in tune.
Well built and good looking. There's an option of putting on the pickguard or leaving it off.
Comes with nice accessories pack.
The tuner is excellent. I have a few of these Donner tuners I got with their Uklulue package.
The Capo is durable with a good grip and has a bridge pin tool to help change the strings.
Comes with cleaning cloth, picks, gig bag, strap and an extra set of strings.
Overall I'm happy with this guitar. If you are a beginner you can't go wrong with this package deal. If you been playing for years it's good quality cutaway for an inexpensive price that I think you will also enjoy.
Video Demo:
Keep in mind the video is only an iPhone mic for the recording.
Pickguard. Yes or No?
I can't decide if I should add the pickguard or leave it off. It looks cool either way. What Do You Think? Leave your thoughts in the comments below.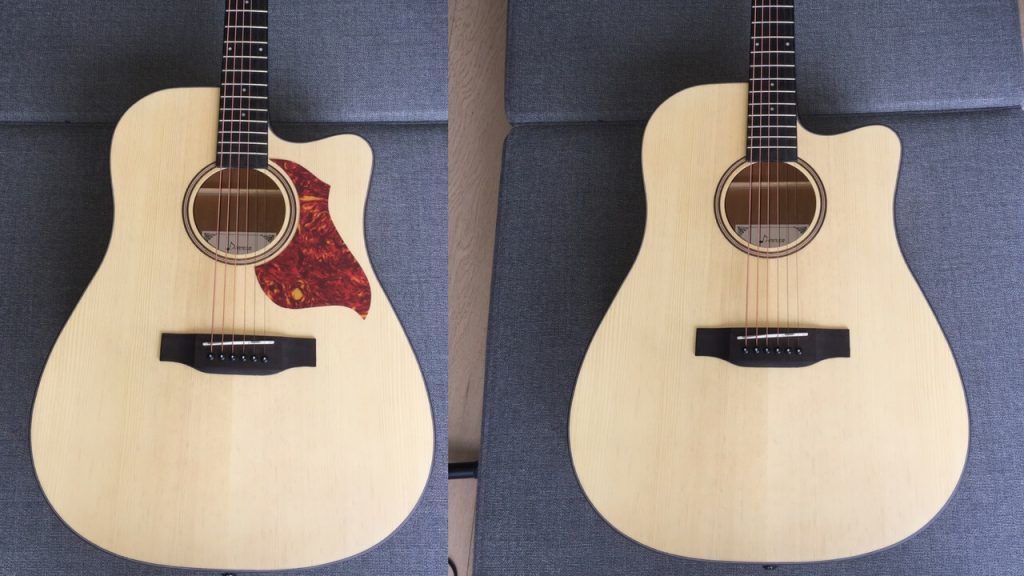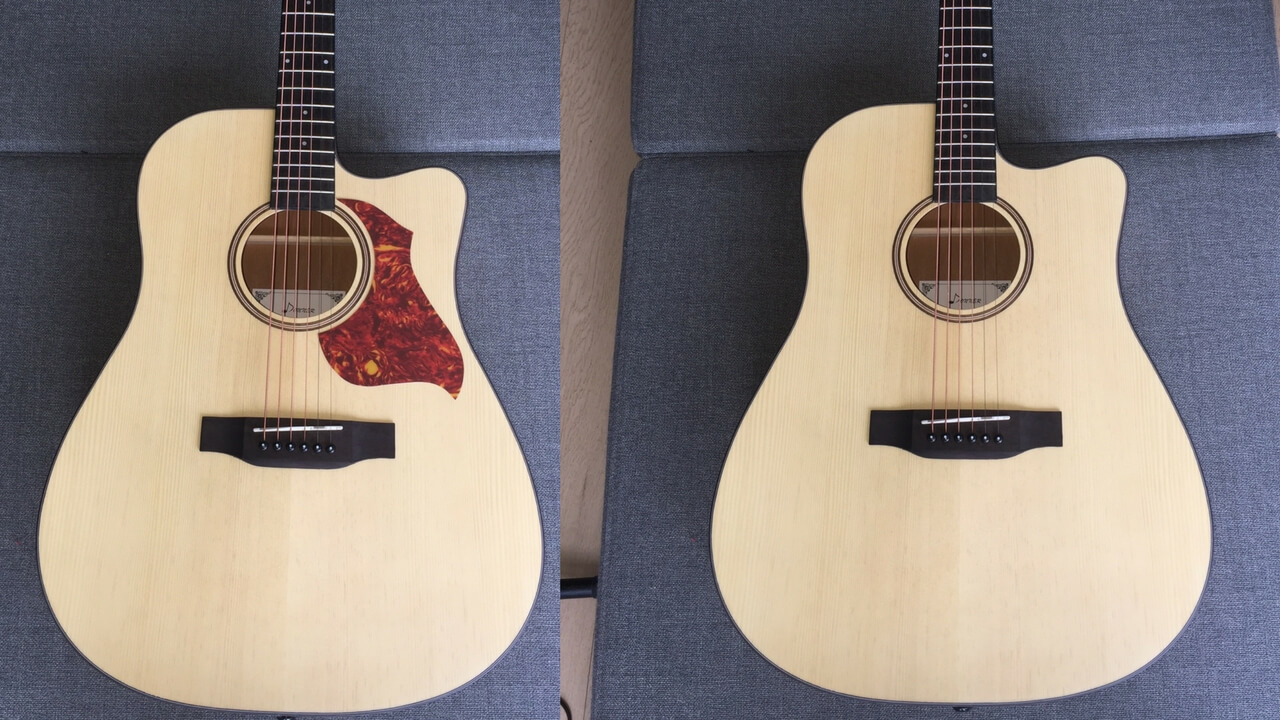 Where To Buy:
You can buy the Donner DAG-1C Beginner Acoustic Guitar Get One Here.
SaveSave
SaveSave
SaveSave